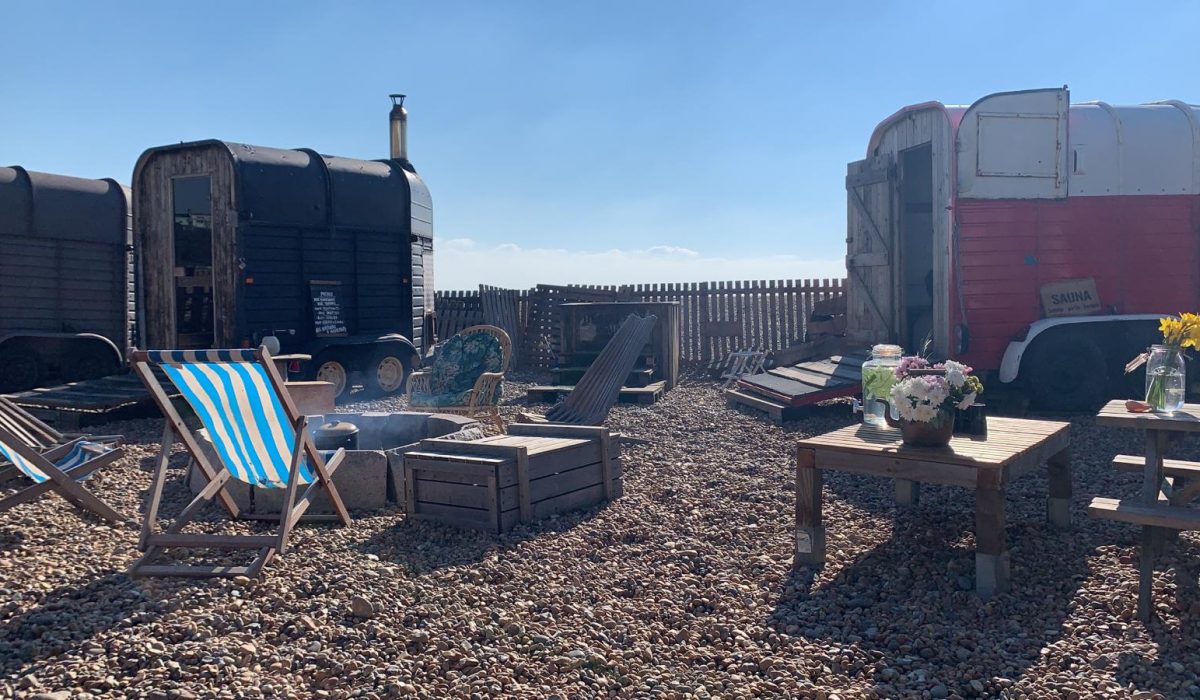 Beach Box Spa: The Sauna by the Sea
29th June 2022
Beach Box Spa was born out of a converted horse trailer and brought to Brighton Fringe 2018 as a cultural offering. Since then, they have grown to 3 trailer saunas and are located near to the Banjo Groyne on Madeira Drive.  
Liz Watson, one of the founders of Brighton Beach Box Spa says that "a large part of our success was to do with how engaged our staff are with the customers" and that they've prioritised paying their staff "as well as they can." The staff at Beach Box Spa provide customers with an unforgettable sauna experience, allowing them to enjoy Brighton's coast all year round.  
As the company that kick started the sauna scene around the UK coast Beach Box Spa says that they are "proud to be setting this wage example." Signing up to the campaign does not only help to promote business but encourages other businesses to do the same.  
The pandemic has and still does continue to create economic uncertainty, but Watson emphasizes that "businesses need as much continuity and stability as possible" and if that means "paying staff more, then that's a really positive thing." 
If you'd like to book one of Beach Box's sauna experiences, then please visit their website here. 
Signing up to the Living Wage Campaign takes minutes, and it's free. If you'd like to be part of the growing community of businesses who have pledged to pay their staff the Living Wage then why not sign up today?