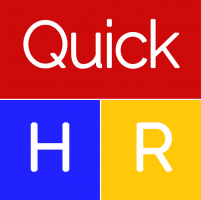 It's Living Wage Week and we have a special offer for employers who sign up to the Brighton and Hove Living Wage Campaign, to show the world that they pay people more than £7.85 an hour.
What is the Living Wage? It depends on the length of your working week and it currently means paying people £15,300 – £16,300 a year (for 37.5 to 40-hour working weeks).
If your pay levels for all your workers are at those levels or higher, then you're already paying a Living Wage. You can get recognition for this by signing up at www.livingwagebrighton.co.uk/sign-up. It's free and only takes a few minutes.
The Living Wage idea is based on paying people an amount of money they will need to live on and not just survive. With rising housing, energy, transport and food prices, anyone earning less than £7.85 per hour* may struggle.
For employers, it means that unless you're planning to only hire people who still live with their parents or who are already well-off, you will have stressed workers worrying about how they can get by. They may go off sick or leave – perhaps having to move to other areas where prices are lower or to work for other employers who will pay more. So by saving a little money on wages, you might lose money and your time on recruiting and training people.
We're offering you 1.5 hours of free work if you sign up to the Brighton Living Wage Campaign this week. The work can involve help with recruitment and interviewing, training, coaching, employment law, any kind of people issue, career advice, a CV review or any guidance about changes your business faces.
To claim this, contact Brian at Quick HR by emailing brian.warren@quickhr.biz or call 07969 328492 and quote Living Wage Week.
Next year, the Minimum Wage will be renamed the National Living Wage and will involve compulsory pay levels of at least £7.20 an hour, increasing to £9 an hour in 2020. Our article makes that situation clearer: http://www.livingwagebrighton.co.uk/news/living-or-minimum-wages-what-do-you-have-to-pay/.
By Brian Warren, Quick HR
www.quickhr.biz
*The Living Wage rate is reviewed annually, with the new rate to be announced 2 November