We spoke to Julian Ankersmit, the owner of He-Van, Movers of the Universe, to find out why he thinks it's important to pay a Living Wage.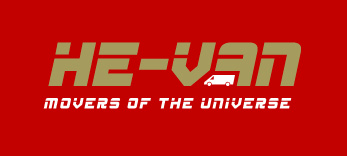 1) Tell us about your business, how did it start and what do you do?
I started He-Van, Movers of the Universe in 2010 after working for another Brighton removal firm whose standards were just not good enough. I decided I could offer a better and more professional Brighton removal service overall.
2) How has your team grown in the last couple of years?
My team members have remained at the same level over the last 2 years as there is a lot of competition for this industry in the Brighton area.
3) What do you feel is the best thing about paying the living wage?
I feel better in myself as an employer that I am making a small difference at least.
4) What made you decide to join the Brighton & Hove Living Wage Campaign?
I saw a social media recommendation and thought immediately, a great idea. It jogged my thoughts to the right direction.
5) Do you think that paying a living wage benefits your business as well as your staff?
It may do once I advertise the fact on my website. It will increase loyalty within staff for those affected. I generally have a very good relationship with all staff, so loyalty is not a problem anyway.
6) How can people find out more or get in touch with you?
My comprehensive website ensures confidence and straight to the point communications. What's more is that our effective branding makes it all just a little more pleasurable.