New UK and London Living Wage rates
2nd November 2015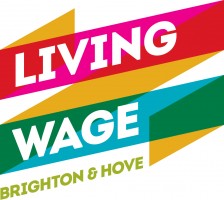 As part of the Living Wage Week 2015 activities, the new UK and London Living Wage rates for 2015/2016 have been announced this morning.
The UK rate has increased by 40 pence an hour to £8.25 per hour, from the current rate of £7.85. Current Living Wage employers have until 1 April 2016 to implement this new rate.  The London Living Wage rate has increased from £9.15 to £9.40 per hour.
Both figures are well above the National Minimum Wage of £6.70 an hour and the planned new National Living Wage of £7.20 for over 25s from next April.
We're delighted that businesses in Brighton are continuing to get behind the Living Wage, with 239 businesses, social enterprises, charities and public sector organisations signed up to our local campaign so far. If you have any questions, please get in touch here. Sign up to the Brighton & Hove Living Wage Campaign here.