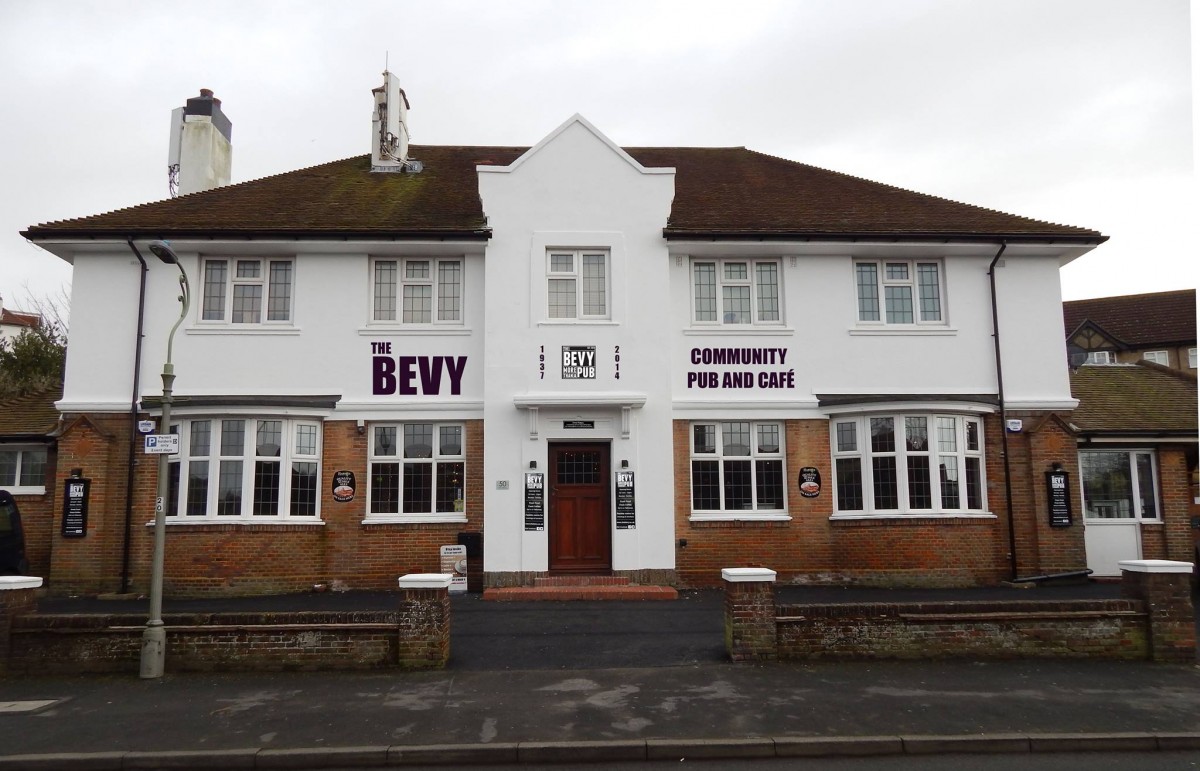 325 Brighton & Hove businesses have now signed up to the campaign, showing their commitment to paying a Living Wage of at least £8.45 per hour to all their employees. One of those businesses is The Bevy pub.
We spoke to Iain Chambers, General Manager of The Bevy, about why it's brilliant to be part of our local business community, the reasons they're committed to paying the Living Wage, and about all the exciting events happening at Brighton's only community-owned pub this summer. If you haven't visited yet, check it out!
Firstly, tell us a bit more about The Bevy
The Bevy is Brighton's only community-owned pub, with over 750 local shareholders, the largest number of any of the UK's community owned pubs. The Bevy is also the UK's first and only community pub sited on a housing estate (the rest are in villages or town centres).
The pub was opened in December 2014 following a four year long campaign to raise funds and refurbish the pub. The pub is governed by a committee of volunteers, who want the pub to be part of making Moulsecoomb and Bevendean a better place to live. To help do this, as well as running a great pub for local people to enjoy, we host and stage activities such as seniors' lunches, free cookery lessons, health checks, councillor surgeries, fun days, plant sales. Basically, if local people want something we try to make it happen.
What's the best thing about being a business in Brighton & Hove?
We have had lots of link ups with Brighton's businesses and organisations. We like to be part of the city's collaborative spirit. It's also a good way to remind the rest of the city that there are great things going on in Moulsecoomb and Bevendean and people should come up to the estates and take a look. For example, at present we are running a series of jargon-free talks by academics from across the UK, organised in collaboration with Brighton University, on subjects such as children's creativity, the future of the sea front in Brighton, football and refugees, growing old, and more.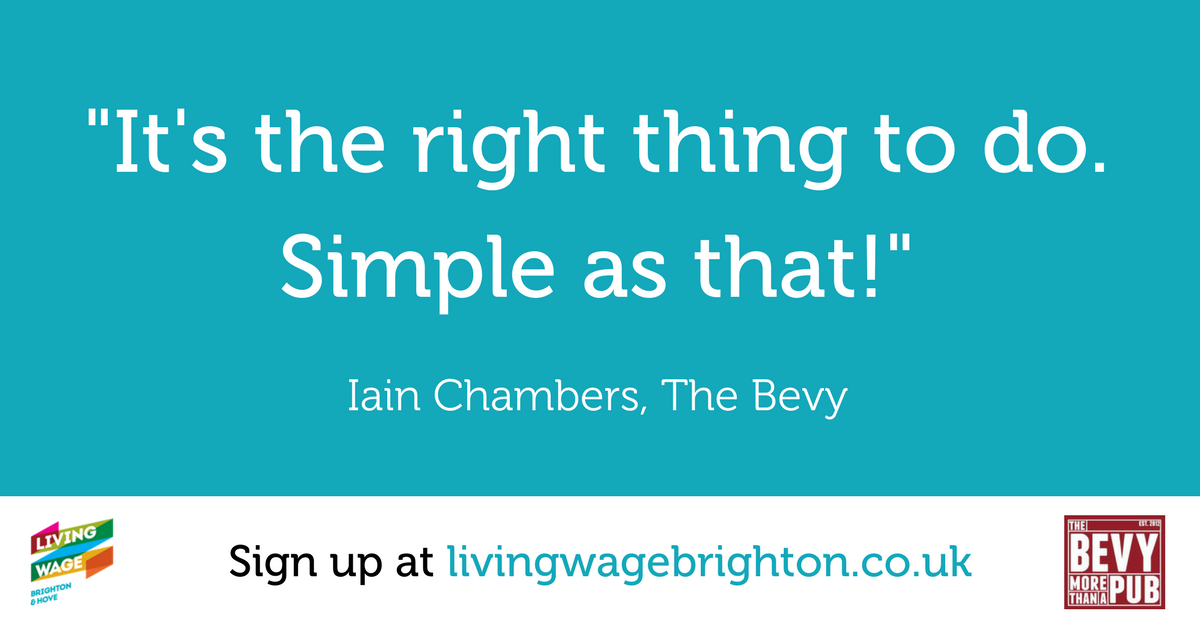 What's the main reason you've committed to paying all your employees the Brighton & Hove Living Wage?
It's the right thing to do. Simple as that!
How do you to maintain great staff morale?
We try to be a good employer, offer training and career development, let our employees make their own contribution to the life of the pub, and try out their own ideas.
What's the most important thing for employee well-being?
I think a proper wage helps because it shows a fundamental respect for their labour. After that I think it's important to try to respond to an employee's needs. Some staff might be happy to keep things simple and that's fine. Others might want to play a bigger part and that's always appreciated. I think you have to let people be who they are. If they are happy at work then hopefully that shows itself in great customer service.
What's most damaging to staff morale and well-being?
I think if senior staff or leaders in the organisation are indifferent to the staff's morale and contribution, then that is demoralising.
What do you think that your employees would say is the best thing about working for your business?
I think that they appreciate the good things the pub does for our community. Several staff live very locally and some grew up here.
And finally, is there anything you want to plug?
Our website has details of our Brains at the Bevy talks (see www.thebevy.co.uk) and on Sunday July 2nd we are having a big party to celebrate our pub and our community with the theme of Past, Present and Future. Come and have a beer, and some free food!
If you're a Brighton & Hove employer committed to paying the Living Wage, show your commitment by signing up to the campaign.
It's FREE, it takes under a minute to complete the form, and you'll be able to include the Brighton & Hove Living Wage Campaign logo on your website and promotional materials. Sign up here.
If you have any questions, call us on 01273 719097 or email campaigns@businessinbrighton.org.uk – we're always happy to chat.