Brighton & Hove Living Wage Campaign 2019
18th December 2019
With 2019 coming to an end, there's plenty to be proud of after a year of campaigning for a better, fairer, Living Wage. Looking back, we've achieved so much and want to thank everyone for their support and contributions to our campaign.
This year we celebrated reaching our 500th sign up, a landmark event for our campaign – we brought some of our fantastic employers together at the Brew Dog Bar, bringing supporters of our cause together for some well – deserved drinks, snacks and fun.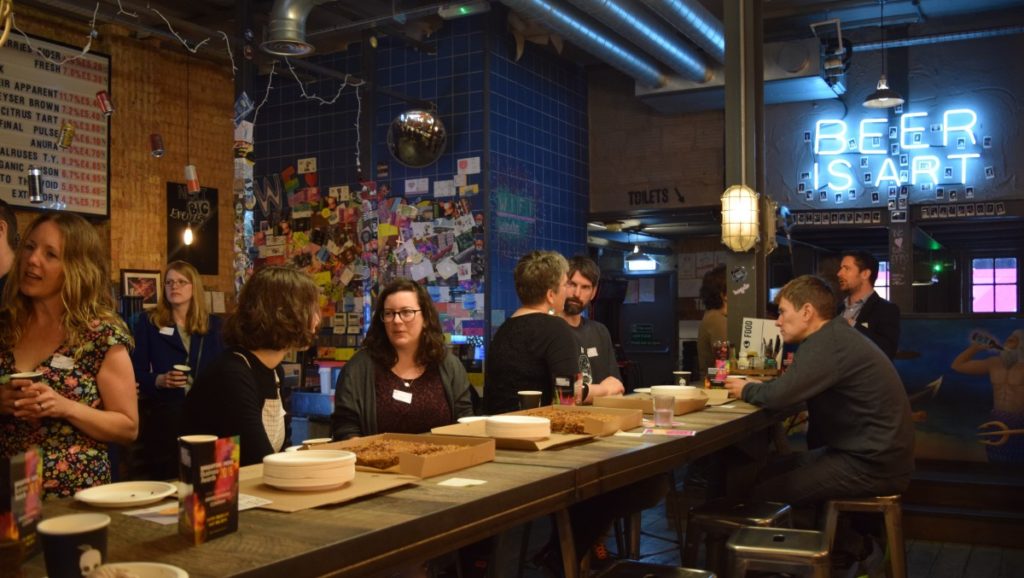 We also ran the 2019 Living Wage Week pop up breakfast with Living Wage employers Seb Royle, who told us his story and reasons for joining the campaign, and Forgotten Cuts, who supplied us with a wonderful breakfast. The competency and ambition of Living Wage employers shone through at this event and demonstrated how the living wage can benefit employers and employees alike, so we'd like to thank those who were involved once again!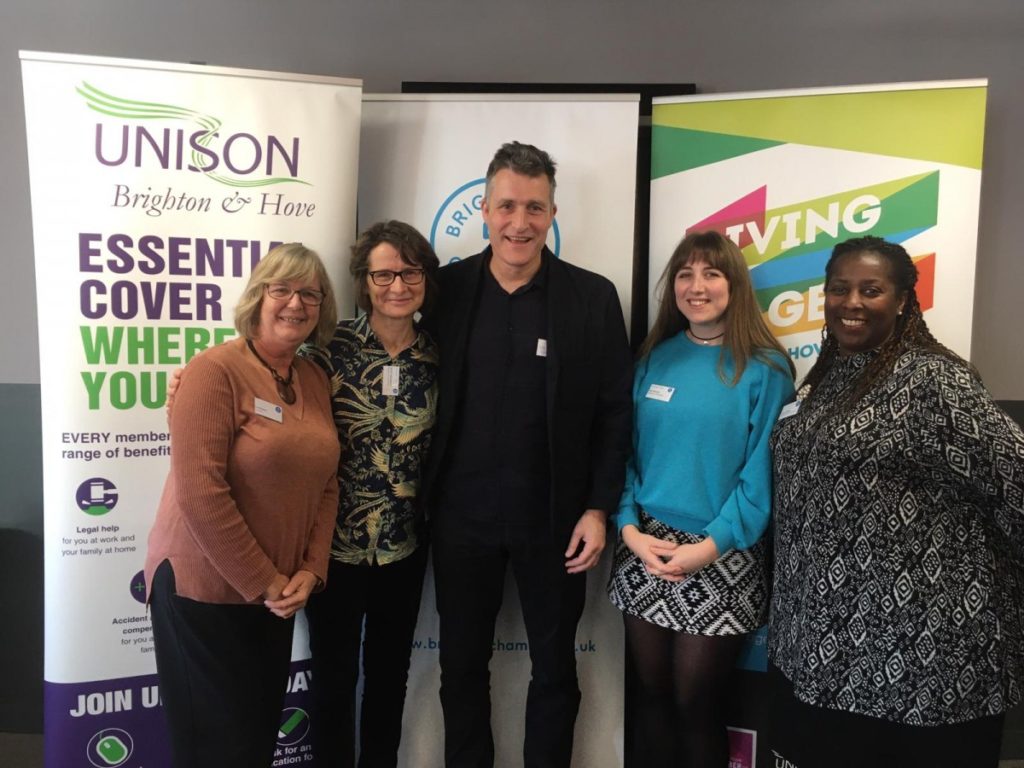 We later worked with the Catalyst Team from Sussex Innovations Centre to help spread awareness and obtain information about local Brighton & Hove business. Cooperating with the Catalyst Team was a highly successful endeavour and we reached business from a variety of industries. Their work was greatly appreciated and extremely helpful to us – if you would like to see their findings and work check out their blog here: https://www.livingwagebrighton.co.uk/news/the-living-wage-research-project/
And lastly there was me, the intern, who was granted the amazing opportunity of working with the dedicated Brighton Chamber team. We started a new video project with our supporters – https://www.youtube.com/playlist?list=PLkSDI_kjKzuRkcx0N0XqkpN93CVbeOS3J – allowing me to work some of Brighton's most interesting and innovative businesses. I saw what it takes to run a campaign, and how much dedication and hard work needs to be put in, hoping just to make a difference in the lives of vulnerable people. I got the chance to see what I can do and learn about myself; developing new skills and opening new doors. All this thanks to the Living Wage Campaign.