Brighton & Hove Living Wage Campaign comment on the 2015 Budget
9th July 2015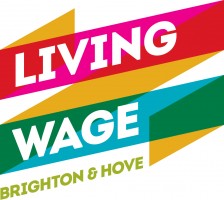 Yesterday the Chancellor of the Exchequer George Osborne revealed plans for a compulsory 'National Living Wage' (NLW) in the 2015 Budget. The NLW will be introduced from next April starting at £7.20 per hour, rising to £9 by 2020 and applies to those over the age of 25.
Brighton & Hove Living Wage Campaign, run by Brighton & Hove Chamber of Commerce, welcomes any increase of the minimum wage; however what has been set out in the 2015 Budget is not a living wage. It is instead an increase to the minimum wage, as it is lower than the current living wage of £7.85 per hour (£7.85 for the UK, £9.15 in London) and only applies to older workers. Even when the NLW rises to £9 per hour (in 5 years time) it will be below the London living wage rate today.
The low pay commission, which sets the minimum wage, will set the new NLW, instead of the Centre for Research in Social Policy at Loughborough University and the Greater London Authority – who calculate the UK and London living wage rate as an amount that is enough for a person to live a decent life.
Rents are especially high in Brighton, and our campaign will continue to encourage businesses, charities, social enterprises and public sector organisations in Brighton & Hove to voluntarily commit to paying the living wage to their staff, joining the 226 others in the city that have already signed up.
If you currently pay your staff the living wage rate of £7.85 per hour (apprentices and interns are exempt) and would like to put your name to our campaign, click here to sign up. For more information, or if you have any questions, contact us at campaigns@businessinbrighton.org.uk.