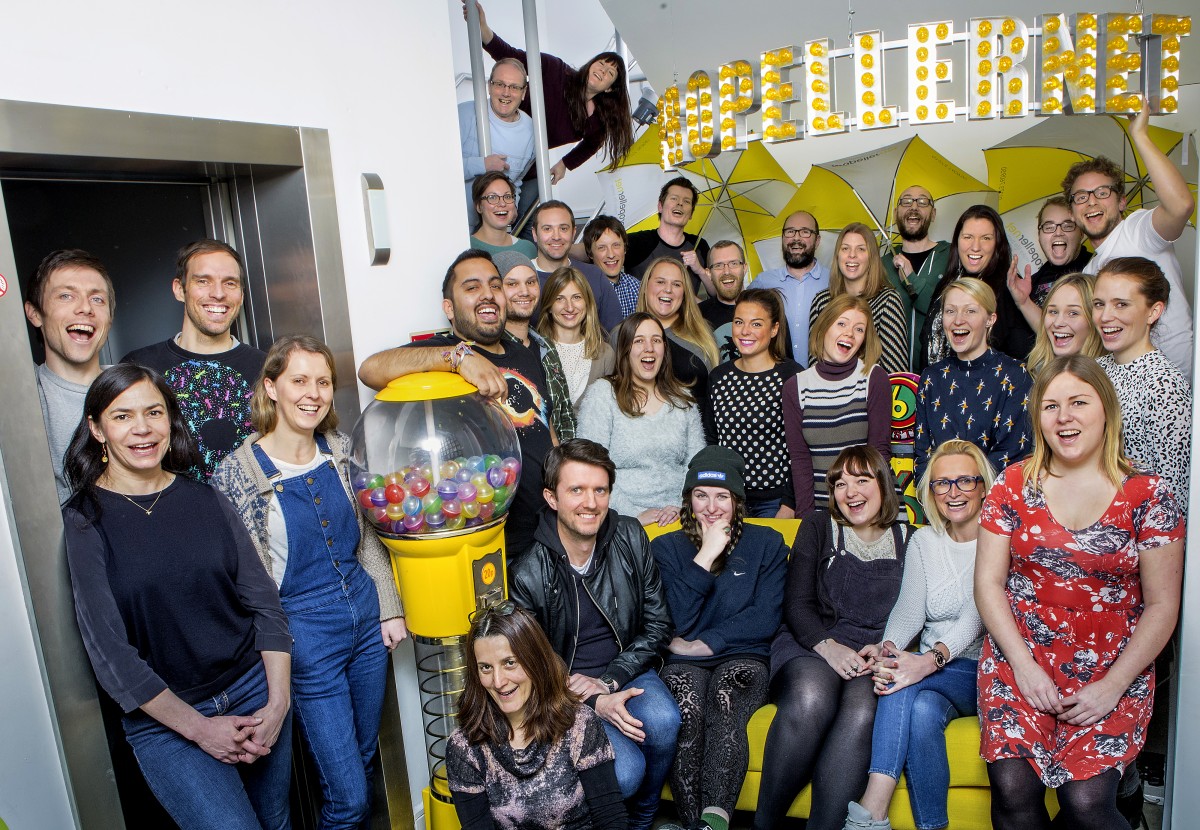 We're thrilled that 325 businesses in Brighton & Hove have now joined our campaign, pledging to pay a Living Wage of at least £8.45 per hour to all their staff. But what difference does it make to employers and employees?
We spoke to Propellernet about being a business in the city, why they're committed to paying the Brighton & Hove Living Wage, and how they cultivate great morale and well-being amongst their team.
Firstly, tell us a bit more about Propellernet
We're a digital marketing agency, we help our clients be found online, we make them famous in the most influential media spaces in the world. It's as simple as that. Our mission is to make life better for our clients, their customers, our team and community, designing happiness into everyday experiences.
The way we work is just as important as the work we do. We spend enough of our time working, we may as well make it worthy of such a chunk of our brief time on this planet.
What's the best thing about being a business in Brighton & Hove?
It's a hotbed of digital talent, full of creative people with great ideas. In our business, we couldn't ask for more.
What's the main reason you've committed to paying all your employees the Brighton & Hove Living Wage?
We should all be able to work to live, not the other way around. No one aims to work just to survive. Signing up to the Living Wage campaign is part of our commitment to helping our people flourish. It would be amazing if every Brighton & Hove business could sign up to help everyone in this wonderful city. Life's for living after all!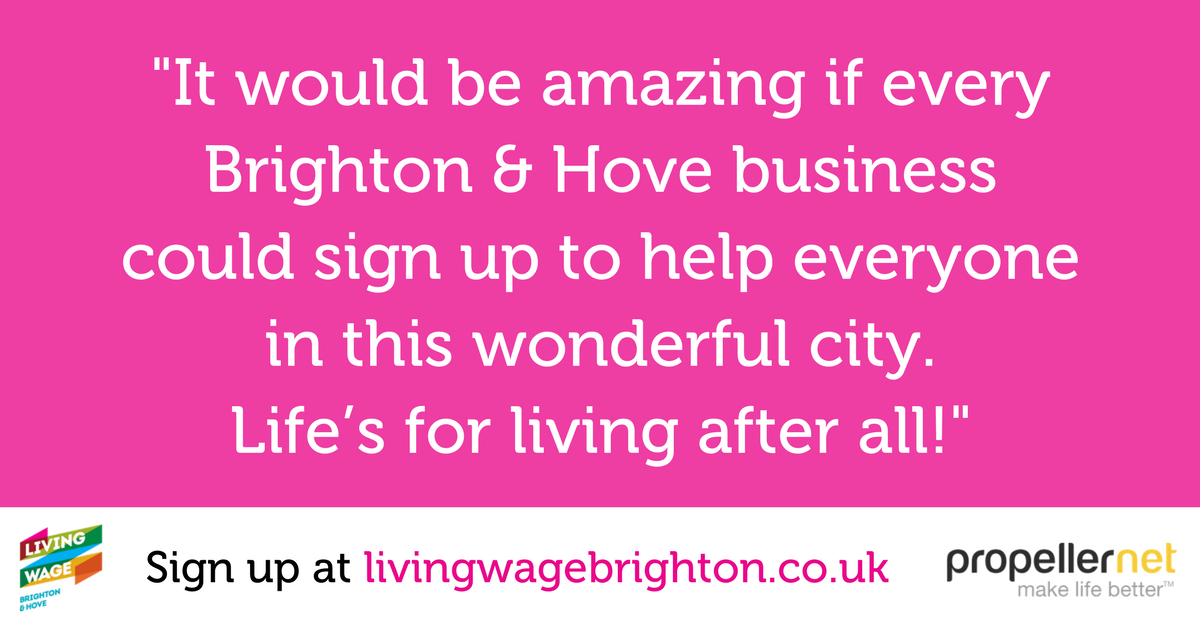 How do you to maintain great staff morale?
We're a 'people first' business, team are everything. In a world where only 21% of people are engaged in their jobs, 98% of our team would recommend us to others as a great place to work. We have been one of the Top 20 Best Places to Work in the UK for the last 5 years running, winning special recognition for our commitment to wellbeing by The Guardian and The Great Places to Work Institute.
Here's a write up: www.propellernet.co.uk/whats-the-secret-sauce-of-a-great-place-to-work/
What's the most important thing for employee well-being?
Trust.
What's most damaging to staff morale and well-being?
Treating people like numbers on a spreadsheet. We are humans, we require care, leadership and involvement to be engaged.
What do you think that your employees would say is the best thing about working for your business?
Freedom.
And finally, is there anything you want to plug?
Over the last few years, we've been asked many times to write a book about Propellernet. This year we've decided to take the leap and we're putting pen to paper. The book will be out later in the year, but you can have a sneaky peak here: http://www.propellernet.co.uk/make-life-better/
Are you an employer committed to paying the Living Wage in Brighton & Hove? We invite you to share your commitment by signing up to the campaign.
It's FREE, it takes less than a minute, and you can proudly display the Brighton & Hove Living Wage Campaign logo on your website and promotional materials. Sign up here.
If you have any questions, call us on 01273 719097 or email campaigns@businessinbrighton.org.uk – we'd love to hear from you.