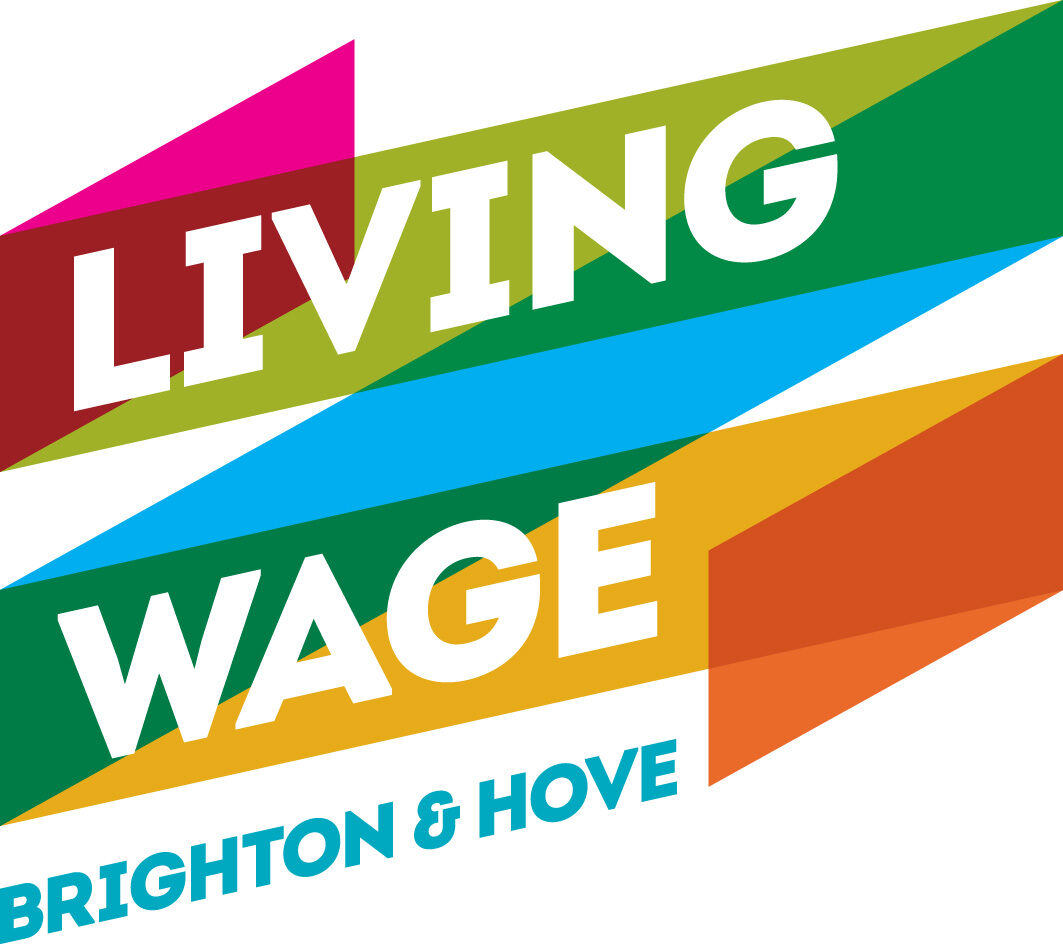 Supporting the Living Wage in Brighton & Hove
31st March 2022
On 1 April, the Living Wage rate goes into effect each year. Recalculated annually by the Living Wage Foundation and Resolution Foundation, in 2022 the Living Wage for Brighton & Hove is £12 per hour. Living Wage employers voluntarily commit to paying the Living Wage to employees and implementing the adjusted rate each year. The Living Wage is the amount of money people need to live based on cost of living and everyday needs.
The Brighton & Hove Living Wage Campaign has almost 800 businesses signed up and committed to paying the Living Wage. To mark the implementation of the new rate, here are four ways to showcase and support Living Wage employers in the community:
Look for the Living Wage logo! Living Wage employers all across Brighton & Hove post Living Wage stickers to their storefronts to show that they pay their employees the Living Wage. You can also find our logo digitally on businesses' websites and social media.
Choose Living Wage suppliers. If you are looking for a supplier or contractor for your own business, you can reference our Living Wage Employer Directory to find businesses committed to paying the Living Wage.
Check out our Living Wage blogs and video profiles. Living Wage employers are frequently profiled on our website and give unique insights into how paying the Living Wage affects their business and employees.
Now more than ever, the Living Wage is a vital part of the Brighton & Hove community. We can all do our part to support employees, businesses, and the broader community to make sure everyone is paid a fair, livable wage.
If you have any questions about the Brighton & Hove Living Wage Campaign, Living Wage businesses, or joining the Campaign, please don't hesitate to contact us.