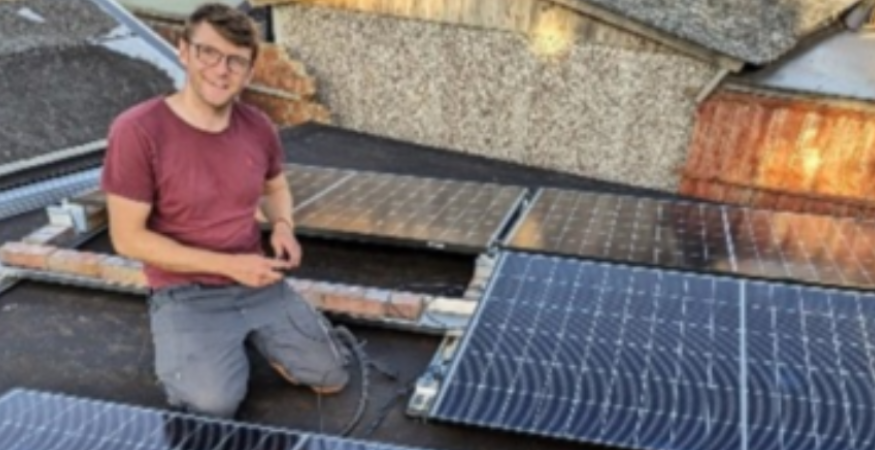 Why did Bright Shore join the Brighton & Hove Living Wage Campaign?
19th July 2023
Rupert and Geni are a husband-and-wife duo. They thought up their business following a legacy of happy clients in and around Sussex. Rupert (pictured above) has worked locally as a sole trader electrician, and Geni has worked in senior management in the charity sector.  When they came together to create Bright Shore, their primary values were to create a business with integrity, communication, and high-quality work.
Geni Johnson, Director at Bright Shore, said 'We feel it is a privilege to help clients in their homes and businesses, and help tackle climate change through green technologies like solar panels. No matter how big or small our business is, Bright Shore will be run the same way – honest, reliable, and great at what we do.'
Bright Shore's vision is to develop their business within the green tech space, with solar panels; renewable energy; and electrical vehicle chargers at the core of the services they provide. Their work spans all electrical work: from commercial installations to domestic repairs. And they're responsible for transforming homes and businesses into ones that are fully powered by clean, green energy.
Geni highlights that 'It's a great moment when we install solar panels and the client's smart meter shows that their home is fully powered by clean, green energy. It feels like we're making a difference'.
If you're interested in learning more about Bright Shore, their journey, and the services they provide, you can visit their website here.