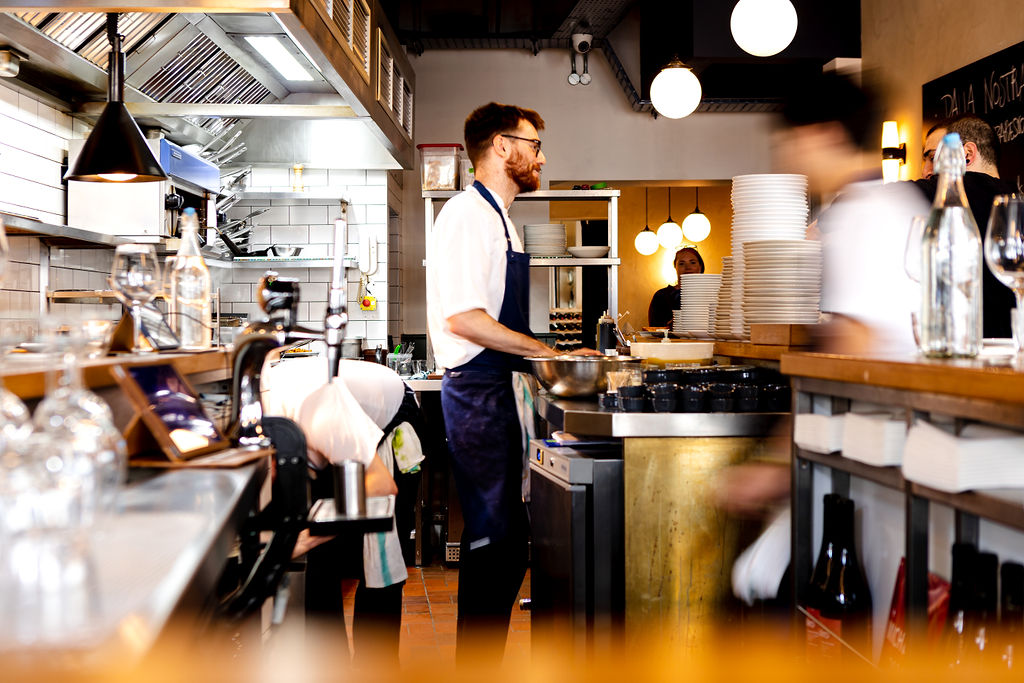 Why is Cin Cin a Living Wage Employer?
11th May 2022
Local award-winning Italian restaurant brand Cin Cin started out of a 1972 Fiat 850 van in 2013, and in less than 10 years has expanded to restaurants in Hove and London. Key to Cin Cin's success has been supporting their staff, and in 2020 they became a Living Wage employer.
Cin Cin joined the Living Wage Campaign because "its benefits far outweigh the small investment" says founder David Toscano. "It fosters a positive work environment as it helps show staff how valuable they are as a member of our team."
Since joining the Living Wage Campaign, the Cin Cin team has seen notable improvement in staff morale, financial security, and retention. "Our staff stay with the company long term, which is in part a result of us being a Living Wage employer." This translates to an excellent product at Cin Cin: modern Italian dishes focusing on handmade pastas and Italian secondi using seasonal British ingredients.
There are unique challenges in the hospitality sector but paying the Living Wage has tangible benefits for business. Toscano says: "A Living Wage is especially important in the hospitality industry as it is often one of the lowest paid industries in the UK. The work can be physically demanding with long hours so it is crucial that employees pay reflects this. For various reasons the industry as a whole is suffering with a labour shortage, so now more than ever, it is so important to retain existing staff and appeal to new employees, something being a Living Wage Employer definitely helps with."
In addition to paying the Living Wage, Cin Cin offers employees other benefits like a 4-day work week, Cycle to Work scheme and gym membership allowances, and achievable bonus schemes that reward employee retention.
You can find Cin Cin in Brighton & Hove at 60 Western Rd. open Wednesday-Saturday.
It's easy and free to sign-up your business to the Living Wage Campaign. If you want to learn more about how the Living Wage can benefit your business, don't hesitate to get in touch with us.