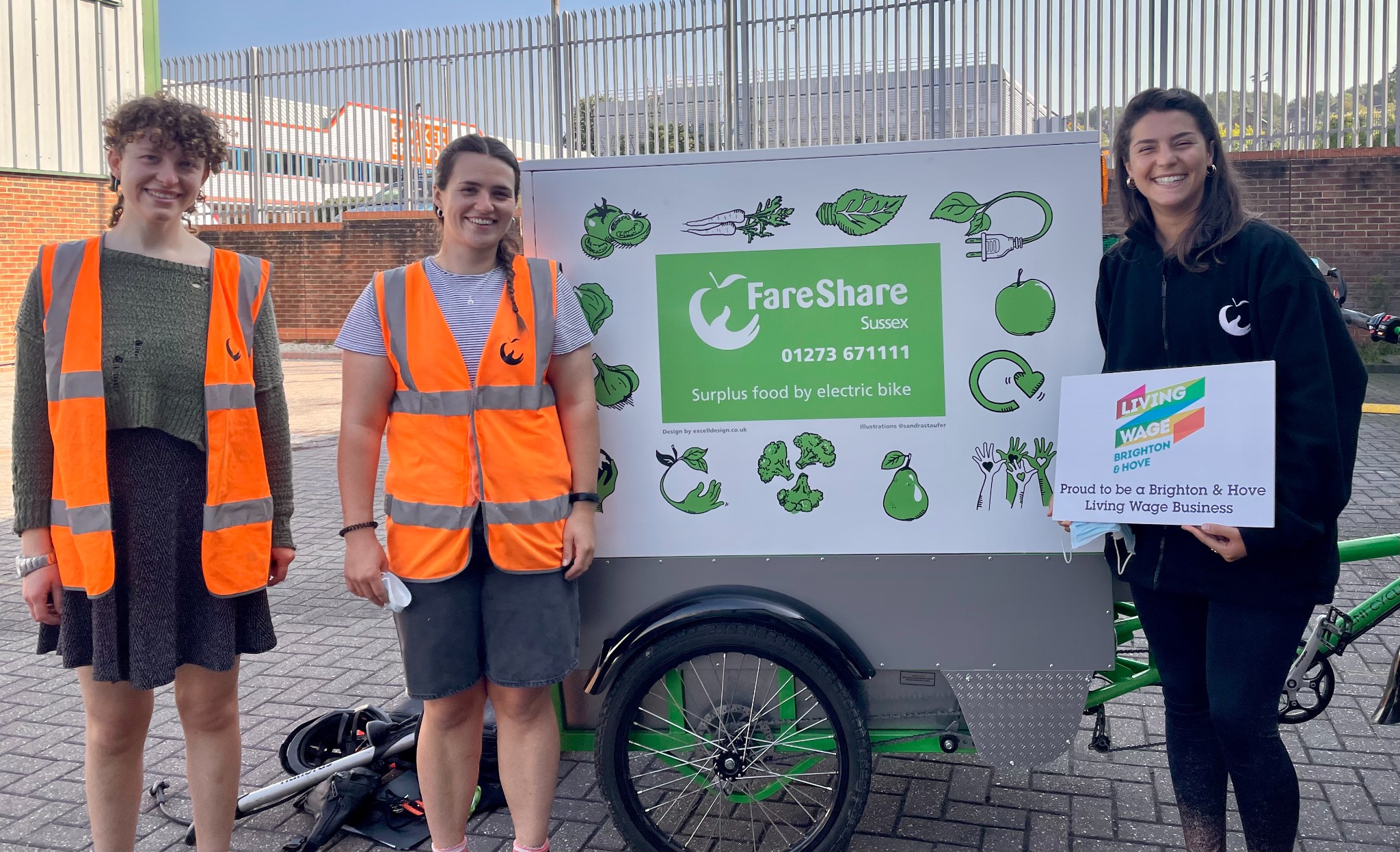 FareShare Sussex on the Living Wage Campaign and Future Growth
13th October 2021
For FareShare Sussex, a local charity redistributing food waste to community organizations, being part of the Living Wage Campaign aligns with their mission and supports their employees.
FareShare Sussex receives food waste from industrial suppliers and transports it to community organizations, who use it to address hunger and food insecurity. In 2020-2021, FareShare Sussex delivered 1500 tonnes of food to 161 community organizations, feeding over 21,500 people each week.
Anna Montanari, Fundraising and Communications Manager, says "As a business and a team based in Brighton and Hove, we know that living here can be expensive." Paying a living wage is an issue of "ethics and the wellbeing of our team."
FareShare Sussex has seen numerous benefits to being a Living Wage employer, including employee security, focus, and creativity. "People come in to work with energy and mental focus to think about how we can improve as a team and a business – rather than worrying about how to get through the end of the month."
FareShare Sussex will be celebrating its 20th anniversary in 2022. Founded in 2002 by City Gate Community Projects and a FareShare Network member since 2014, FareShare Sussex joined the Living Wage Campaign in 2016. Looking forward, FareShare is expanding to serve both Sussex and Surrey. Paying employees a living wage allows FareShare Sussex to "look forward and grow as a business," because employees are financially secure.
"We are proud to be a part of the Living Wage Campaign. We are looking forward to seeing more people join the campaign."