More and more businesses are joining our campaign every week to show their commitment to paying the Brighton & Hove Living Wage of £8.45 per hour to all their employees.
One of the latest businesses to sign up is Pagoda Security & Facilities Management Ltd – we spoke to them about the importance of paying a living wage (and paying people on time!)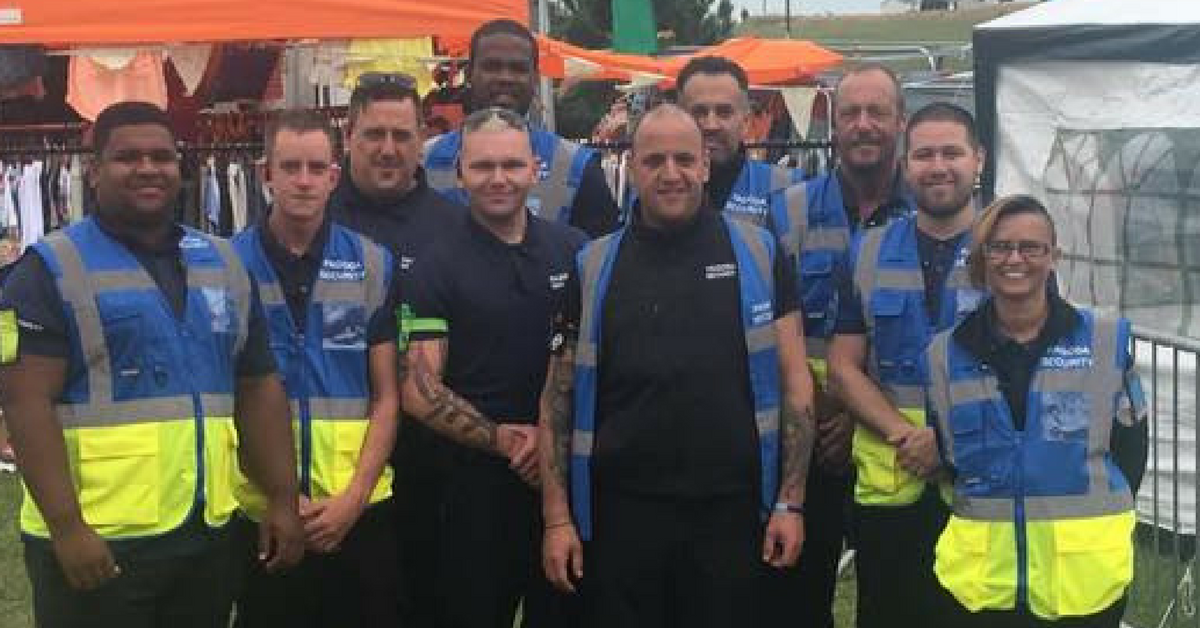 Firstly, tell us a bit more about Pagoda
Our philosophy is simple – to provide excellence in all aspects of our security services and peace of mind for our clients, their staff and their customers. With our expert knowledge and experienced personnel drawn from over 30 years' experience within both the police and professional security sectors, Pagoda's management team, and staff offer a high quality bespoke service aiming to exceed every client's expectations.
What's the best thing about being a business in Brighton & Hove?
The diverse and brilliant clients we look after.
What's the main reason you've committed to paying all your employees the Brighton & Hove Living Wage?
Quite simply it's the right thing to do, especially in an expensive city like Brighton.
As a large organisation, have you found making the commitment to paying the Living Wage a challenge?
Not at all – we are delighted to pay above the living wage for the majority of our staff.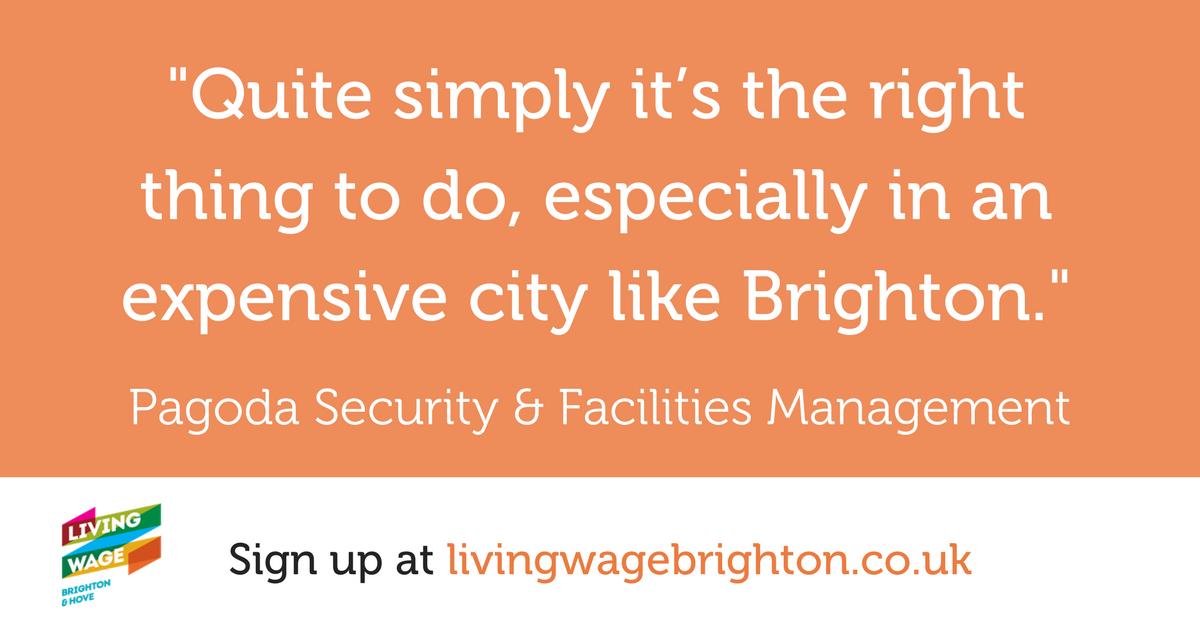 How do you to maintain great staff morale?
We value the dedication and hard work of our staff and treat them as individuals rather than numbers. We believe in personal development and encourage staff to undertake further training whenever we can. There are quarterly prizes for staff excellence and a great Christmas party. Our management are always happy to listen to the staff, whether it's a personal or professional problem.
What's the most important thing for employee well-being?
We encourage open communication between all levels of the company and will always give staff the opportunity to develop their skills.
What's most damaging to staff morale and well-being?
We constantly hear that other companies in the industry don't pay their staff on time – which we find shocking and completely unprofessional!
What do you think that your employees would say is the best thing about working for your business?
That we are fair, professional, pay on time and care about them.
And finally, is there anything you want to plug?
We're Brighton's only SIA ACS approved security contractor for keyholding and alarm response, security guarding and mobile patrols. Our services include retail security guarding, 24/7 security patrols and response, event management, concierge and reception management, and providing security in the NHS, schools, colleges, local councils and shopping centres. We have an approved training centre for a variety of training courses, and are in a great place to be a complete security solution. No customer or job is too big and no task is too small – every customer is valued and receives the same high level of service across the board.
If you're a Brighton & Hove employer who's already paying the Living Wage to your employees, show your commitment by signing up to the campaign FREE today!
It'll take you less than a minute to complete the form, and you'll be able to include the Brighton & Hove Living Wage Campaign logo on your website and promotional materials. Join over 330 businesses, and sign up here.
If you have any questions, call us on 01273 719097 or email campaigns@businessinbrighton.org.uk – we're always happy to chat.